Ok, so I totally fell down on the gift guide thing.
December 8, 2015
So, lucky readers (all three of you!) you get a barrage of ideas all at once! These are for the creatives & makers in your life, and they're all things I've used and loved.
First up: to go with the gel pens, you need a good coloring book. I'm partial to anything by Joanna Basford. Get them on Amazon for ~$10.
Coloring not your thing? Got any knitters in your life? May I recommed the Chiaogoo interchangeable needle sets. I have a Twist Red Lace set, and it's one of my favorite things! On Amazon for ~$150.
Also for your knitters, Madeline Tosh's Unicorn Tails. They're 50-yard mini-skeins of Tosh Merino Light, and I love them for doing colorblocked socks and other colorwork. Find them on yarn.com for $5.49.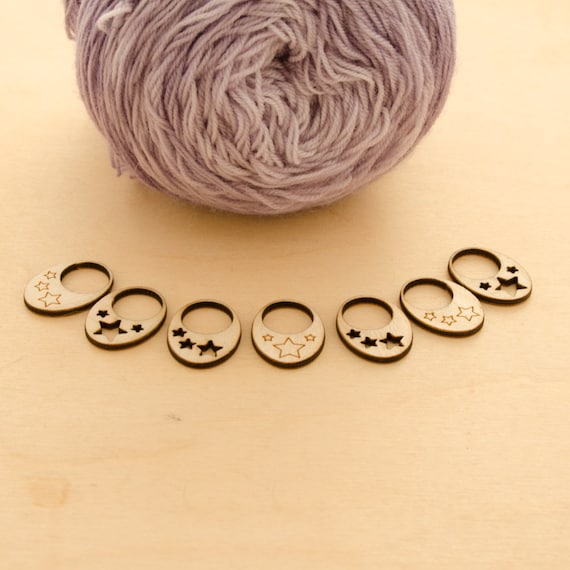 This one's a little more self-serving, but every knitter loves stitch markers. We literally can't get enough (especially if there's a cat involved who likes to steal them…). I make cute little laser-cut ones that you can find on Etsy for $15.
Does the knitter in your life need a new pattern? How about the Hue Shift Afghan pattern? I'm dying to make this one — it's so gorgeous! $4.99 on KnitPicks.
Ok, this last one's a gift you give someone you really, really love and/or want to spend a small fortune on: the Othermill. It's a desktop CNC mill controlled by an easy-peasy user interface. I use it to cut silver and gold, but it does less precious materials like linoleum block and wax as well. $2,199 at Other Machine Co.
Stay tuned, because next up — gifts for people who love food & beards!